We would like to invite you to visit the beautiful VFR airfield Erbach by the river Danube, only 8km from Ulm in Southern Germany. An ideal destination for your next flight and an optimal starting point for your excursions through our wonderful region. We welcome all types of light aircraft on our grass runway with up to 2t maximum take off weight.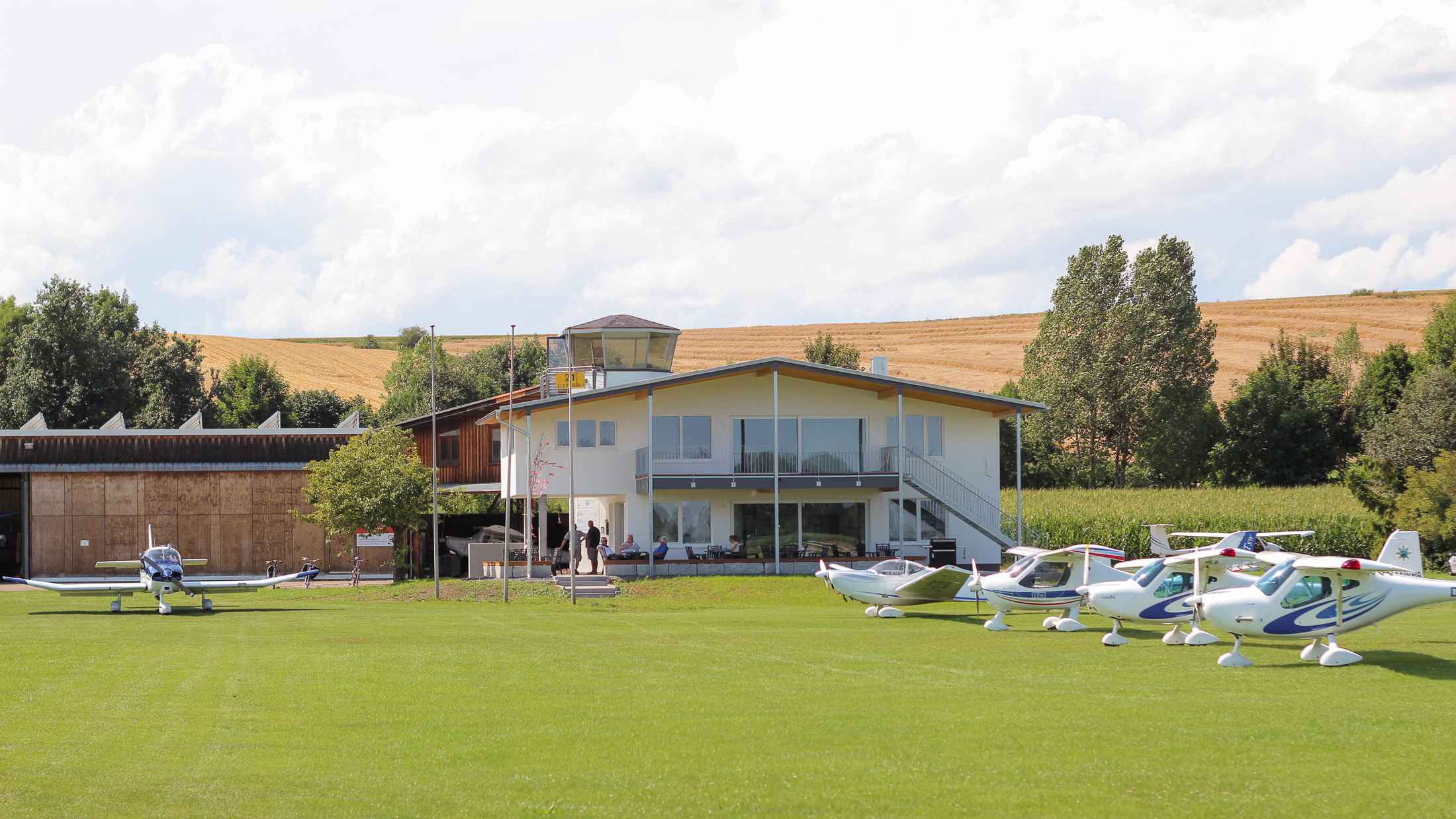 For Pilots
Although our airfield is exclusively PPR, it is usually operated on Saturdays and Sunday from 9 a.m. local time until sunset. Landings are also possible during the week. Please call the following number for your PPR request: +49 7305 6355. You can also call this number to check if hangar space is available for your stay. Our fees are so low that we don't have to mention them here.
Please comply with the traffic circuit and avoid overflights of the surrounded villages when you visit us.
Caution: The following chart is not up to date. Please refer to the official publications.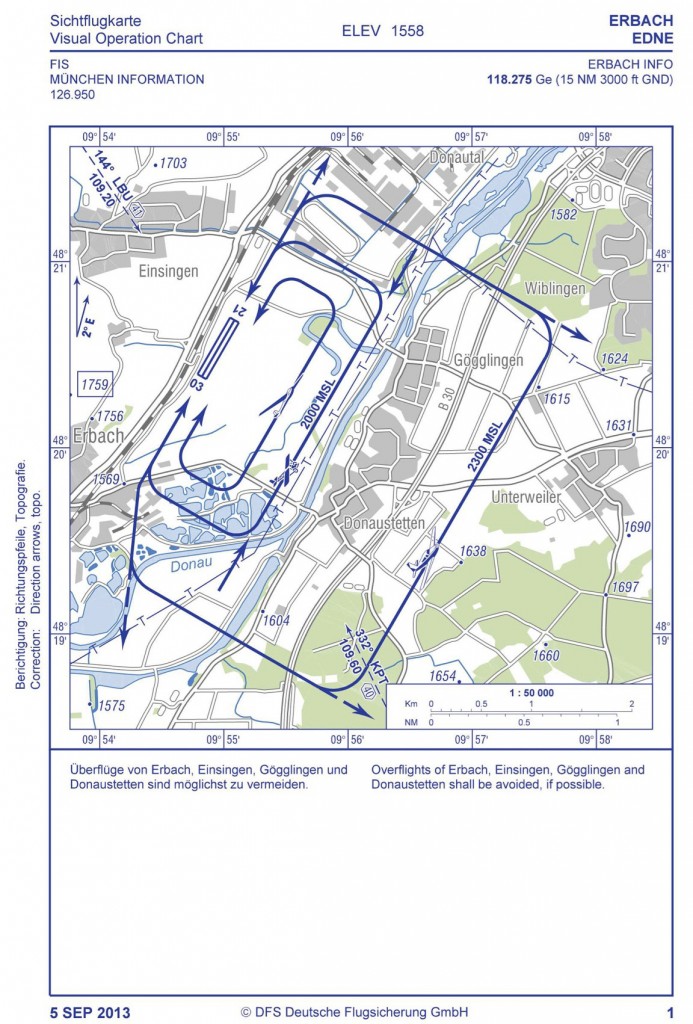 | ICAO Code | EDNE |
| --- | --- |
| Operating Hours | PPR only |
| PPR | 0900 LT-SS |
| C | +49 7305 6355 |
| Contact | info@lsverbach.de |
| Frequency | 131.135 |
| Call Sign | Erbach Info |
| GPS coordinates | 48.341961N / 9.916265E |
| Elevation | 1558ft |
| Runway | 03 / 21 |
| Length | 630m x 30m |
| Type | Grass |
| FIS | Langen Information |
| FIS | 128.950 |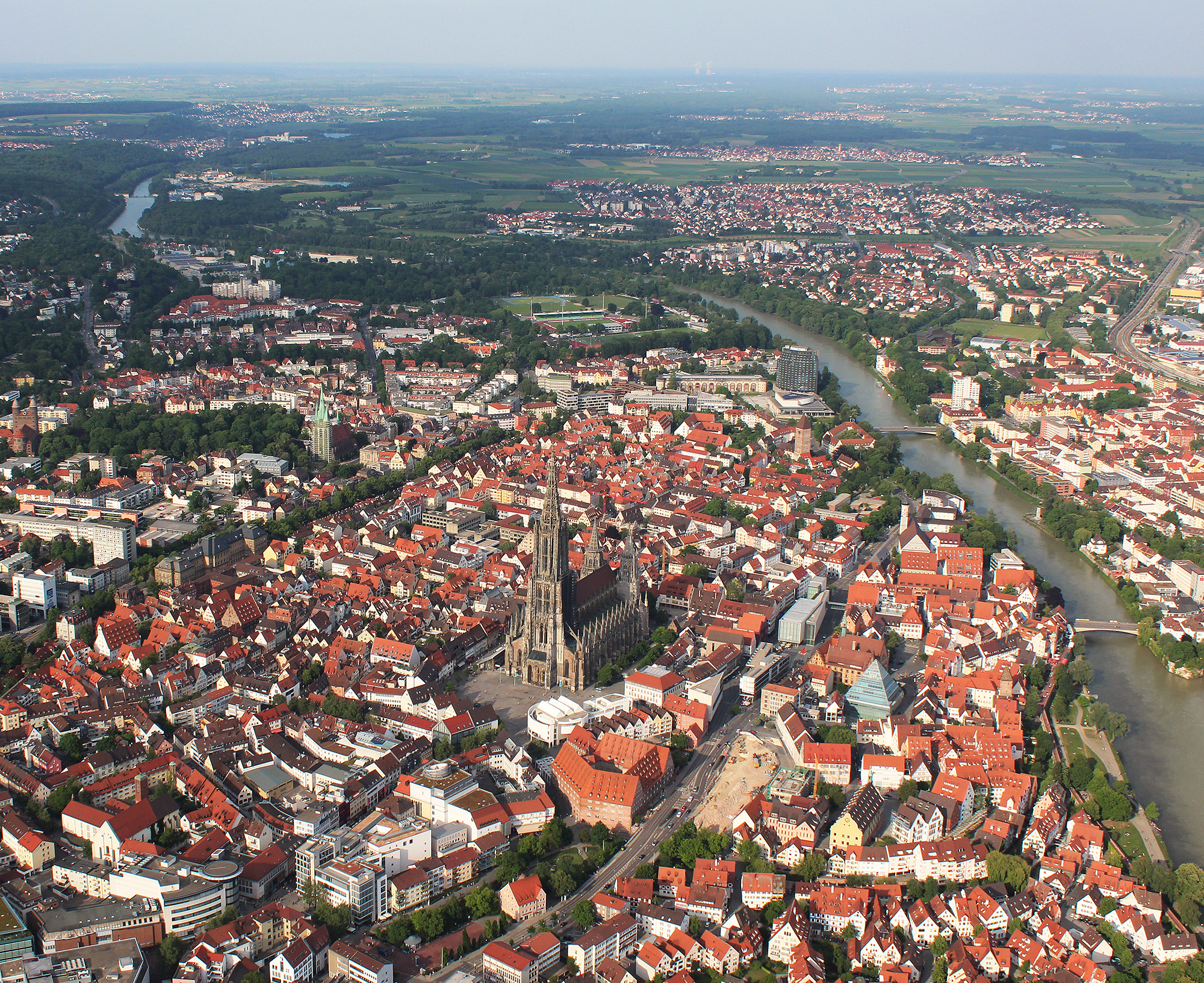 Why fly to Erbach
The Erbach airfield is the ideal starting point for many great activities in the region and Ulm's city center is only 8km away.
Due to its legacy as a free imperial city, Ulm has numerous sites of historical interest. Ulm's most famous site is the Ulm minster, which is in fact the highest church tower in the world. Another nearby attraction is the historical town hall with its lavishly painted facade.
The "Auf dem Kreuz", Fishermen's and Tanners' quarter, which are all part of the historical part of the town, have been faithfully restored. Making a tour of the old city centre is a must-do when you come to Ulm. You will be amazed by its traditional half-timbered houses, narrow alleyways, the many bridges crossing the River Blau and the beautiful decorations made by the residents.
Sleep and Dine in Ulm
There are more than 4,000 beds available for you in Ulm in a wide range of accommodation from first class hotels to friendly guest houses and holiday apartments, depending on what you prefer. We recommend to check booking.com for vacancies. There's also a wide range of eating establishments: fine restaurants, rustic inns, classical cafés and modern Bistros.
Further Information
Please find further information on the following website: Official Website of the Tourism Departement Ulm
Estimated flight time with an average light aircraft from/to Airfield Erbach from/to:
| Airfield | estimated flight time |
| --- | --- |
| Venice ITALY | 2h |
| Bled SLOWENIA | 2h |
| Prague CZECH REPUBLIC | 2h |
| Verona ITALY | 1.75h |
| Milan ITALY | 1.5h |
| Trento ITALY | 1.5h |
| Zell am See AUSTRIA | 1.5h |
| Salzburg AUSTRIA | 1.5h |
| Colmar FRANCE | 1h |
| Frankfurt GERMANY | 1h |
| Strasbourg FRACE | 3/4h |
| Innsbruck AUSTRIA | 3/4h |
| Zurich SWITZERLAND | 3/4h |
| Freiburg GERMANY | 3/4h |
| Munich GERMANY | 1/2h |
| Konstanz GERMANY | < 1/2h |